FACTS OF LIFE SUPPORTING CAST
Many characters who were not main characters through most of the show are listed here. Some characters which were introduced shortly are not included. Some information is from Facts of Life Online. (see links page).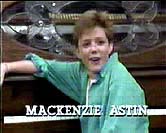 Mackenzie Astin - Mackenzie Alexander Astin was born in Los Angeles, California on May 12th, 1973. His brother is Sean Astin. Mackenzie Astin, the son of Patty Duke and John Astin, spent four years as a Facts of Life cast member. After the show ended, 13-year-old Astin went back to high school to complete his education. He soon returned to acting, and has been working steadily since the early '90s. He's starred in movies like 'Wyatt Earp,' 'The Evening Star' and 'The Last Days of Disco,' and appeared on TV in 'House,' 'Without a Trace' and 'My Name Is Earl.' 'Lost' devotees will also remember him as season 1 flashback character Tom, Kate's doomed ex who perished in a car Kate was driving while she was on the lam.

---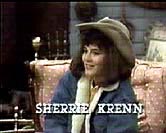 Sherrie Krenn (Austin) - On the Facts of Life she was an exchange student from Austrailia who appeared in a few season 9 episodes. Mrs. Garrett had signed up to house exchange students. She stowed away to America, her real name is Pippa McKenna. She was pretending to be Fran, the girl who was going to come to America but couldn't, so she took her place.

Sherrie was born on August 28, 1970 in Sydney, Australia. At the age of 14 she opened for Johnny Cash. At age 0f 16 she moved to Los Angeles. In 1993, Sherrié moved to Nashville, became Sherrié Austin, and in 1997 released a country album titled Words, where she wrote or co-wrote 7 of the 10 songs... Her single from her album, "Never Been Kissed" was released in August of 1999, titled Love In The Real World. On May 5th 1999, Sherrié was one of the nominees for Best New Female Artist at the Academy of Country Music Awards.

---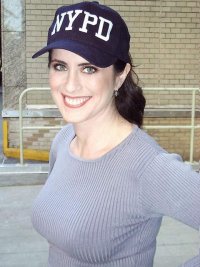 Felice Schachter - Felice Schachter played Nancy Olson during the first season of The Facts of Life. Felice was born November 17, 1963 in Queens, New York. She auditioned for the role of Kimberly on Diff'rent Strokes but didn't get the role as it eventually went to Dana Plato. The producers, however, liked her and cast her in the spin-off, The Facts of Life. Felice was the first girl to be cast in The Facts of Life and the first to be released when the show was re-tooled and down-sized after the first season. She was also in the 1982 movie Zapped! which starred Scott Baio. She made guest appearances on the sitcoms Alice in 1980 and E/R in 1985. Felice was interviewed for the 1999 E! True Hollywood Story on The Facts of Life, and said she owns her own production company. She is currently working as the Production Coordinator for the NBC series "Law & Order: Special Victims Unit".

---
Julie Piekarski - Julie Piekarski played Sue Ann Weaver during the first season of The Facts of Life. Julie Piekarski was born January 2nd, 1963 (or 1964 according to some sources) in St. Louis, Missouri. She was in the movie The Miracle of Kathy Miller in 1981 and in 1977 was in the New Mickey Mouse Club. She also appeared in a 1983 episode of Three's Company, 1982 episode of Quincy, M.E., and the 1983 ABC Afterschool Special 'Carousel'. She did commercials for McDonald's and Taco Bell among others. She is sometimes credited as Julie Piekarski-Probst and worked as the entertainment reporter for KPLR-TV in St. Louis for about a year between 1986-1988. She also did some local theatre there. She is married with three children currently residing in her hometown St. Louis. Her husband is a dentist and is named John Probst. Julie's kids are Patrick, Jaquelyn and Christian.

---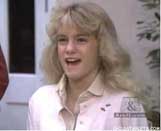 Julie Anne Haddock - She played Cindy Webster during the first two seasons (and a few season 3 episodes) of The Facts of Life.Before The Facts of Life she had appeared on Wonder Woman and Little House on the Prairie. Her other credits include Mulligan's Stew (the tv movie and series), Like Normal People (1979), the movies Scavenger Hunt and The Great Santini, and the 1983 tv series Boone. She still lives in Los Angeles and uses her married name. She sings in her church and no longer acts.

---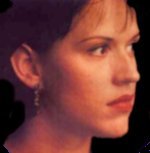 Molly Ringwald - She played Molly Parker during the first season. Molly was born in Roseville, California on February 18th, 1968. Her fathers name is Bob Ringwald and mothers name is Adele Ringwald. She graduated high school in 1986. The network retooled the series for season 2, and Ringwald lost her spot. She went on, of course, to become the teen dream of John Hughes flicks like 'Pretty in Pink,' 'The Breakfast Club' and 'Sixteen Candles.' Currently, Ringwald's back on TV, as the mom of a pregnant teen in ABC Family's 'The Secret Life of the American Teenager.'

---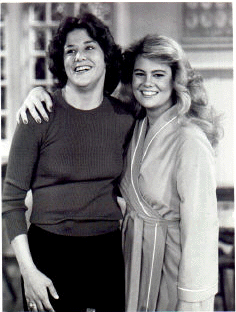 Geri Jewell - Geri was born in 1958. She became one of the first actresses/comediannes with cerebral palsy with a with a recurring role on a TV series, as Blair's cousin Geri Tyler from 1981-1984. Before achieving success as stand-up comedienne Geri Jewell tried several jobs, such as typist, soda jerk and data processor. But having been diagnosed with cerebral palsy as a child and suffering considerable hearing impairment, none of these suited her medical condition—or her sense of humor. Jewell was discovered at a benefit dinner by producer Norman Lear himself, who found her self-deprecating humor and openness refreshing. He soon cast her as Blair's cousin, Geri Tyler, on The Facts of Life. In addition to guest starring in several episodes of The Facts of Life from 1981-1984, she appeared in the film Wisecracks, and the TV shows Two of a Kind and 21 Jump Street. Geri's indomitable spirit has helped her overcome countless hurdles, making her an inspiration to viewers and co-workers alike. Jewell's a sought after motivational speaker for Fortune 500 companies, and has starred in recurring roles on 'The Young and the Restless' and, most recently, as 'Deadwood''s Jewel, the much-maligned cleaning woman at Al Swearengen's brothel.

---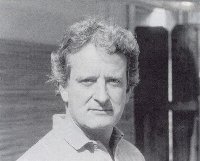 Nicolas Coster - Nicolas played Blair's father, David Warner. He is best known as Lionel Lockridge on the soap opera Santa Barbara. He was born December 3rd, 1934 in London, England to a New Zealand father (who was a Royal Marine Commando Officer during World War II) and an American mother. Nick is a world traveler educated at the Royal Academy of Dramatic Art (RADA) in London and at the New York University film school. He has appeared in 12 Broadway shows, plus such films as "Reds", "The Electric Horseman" and "All the President`s Men". He was also a series regular on two primetime shows, "Lobo" and "Ryan`s Four" along with numerous guest-starring roles on television ranging from "Police Squad", to "Dallas" to name a few. During his various departures from Santa Barbara he has appeared on Broadway in the reprisal of George Bernard Shaw`s play "Getting Married", in the Alan Alda feature film "Betsy`s Wedding" in numerous guest starring roles on such primetime shows as "Beverly Hills 90210", "MacGyver" and as Susan Lucci`s terrorist lover on "All My Children". Additional daytime credits include "One Life To Live", "Secret Storm" and "Another World". As a certified scuba instructor, Nick is a founding member of the Cousteau Society, an organisation intrested in marine life study and presentation. For relaxation, he goes sailing with his wife, son and two daughters on his boat "Encore". Nick is a licensed Skipper with the U.S. Coast Guard.

---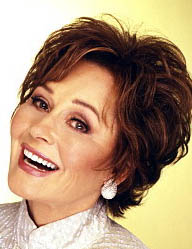 Marj Dusay - played Blair's mother Monica Warner. She was twice nominted for an Emmy for the role. Emmy Award-nominated Marj Dusay joined the cast of All My Children in the role of Vanessa Bennett in February 1999. What was originally supposed to be a three-month stint turned into a contract role for Ms. Dusay due to the incredible audience reaction to her portrayal of Dr. David Hayward's "Mother From Hell." A daytime favorite, Ms. Dusay has appeared on such daytime dramas as Santa Barbara (1987-1988) and Capitol (1983-1986), but she is best known to daytime audiences for her portrayal from 1993-1997 and again in 1998 of Alexandra Spaulding on Guiding Light. In 1995, it was this role that garnered her an Emmy nomination for Outstanding Actress. Marj Dusay, born Marjorie Ellen Pivonka Mahoney in Russell, Kansas on February 20th, 1936, began her career in the ground-breaking, L.A. based improvisational comedy group, The Session, with Rob Reiner and Richard Dreyfuss. Her motion picture debut was with Elvis Presley in Clam Bake. Her other feature film credits include MacArthur, Breezy, Made in Heaven, Love Walked In and Sweet November.

Along with being accomplished on the stage, this prolific actress has had lead roles in such series as Facts of Life, Sons and Daughters, Bret Maverick, Studio 5-B and Cliff Hangers. She has also guest-starred in over 150 television series, including WKRP in Cincinnati, Fresh Prince of Bel Air, Heat of the Night, Perfect Strangers, Murder, She Wrote, Dallas and Star Trek. Her television work also includes miniseries credits, Daughters of Privilege, Wheels and Fire in the Sky. Ms. Dusay served as the Kansas Film Commissioner from 1984-98 and is still active in the organization's efforts to bring the film world to her home state of Kansas. An avid golfer, she resides in Manhattan and is the mother of actress Deborah Dusay Blocker and the late Randall Dusay, who died of AIDS in 1993; and grandmother to Deena Randall.